A1 Roofing Peterborough: Professional Roof Leak Repairs And General Maintenance In Peterborough
Have you detected blemishes spreading across the ceiling and the walls of your building structure in Peterborough? Chances are that you have a leaky roof. Call 01733 590134 for urgent and professional roof repairs from A1 Roofing Peterborough. Roof leaks can be worrisome to a resident or Peterborough property owner. Seepage from the roof when ignored, even for a short while, can result in mould and degeneration of wooden frames due to rot,and sheathing in Peterborough. The ceiling and insulation could be ruined in Peterborough. Call A1 Roofing Peterborough now on 01733 590134 for skilled and experienced emergency roof repairs that'll stop leaks and restore the comfort and security of your home.
Our Guarantee
---
Free site visit and survey
No hidden costs
British standards compliant
Fully Insured
Clean and efficient
Professional workmanship
Profile Of A1 Roofing Peterborough: Providers Of Professional Roof Leak Maintenance Services In Peterborough
A1 Roofing Peterborough is a leading name in the UK for efficient and reliable solutions for a wide range of roofing needs. If you have a roof that has suffered damage from storms or other environmental causes, A1 Roofing Peterborough will fix it quickly. We guarantee superior services at affordable rates for all classes of roof restorations in Peterborough; be it industrial or homestead.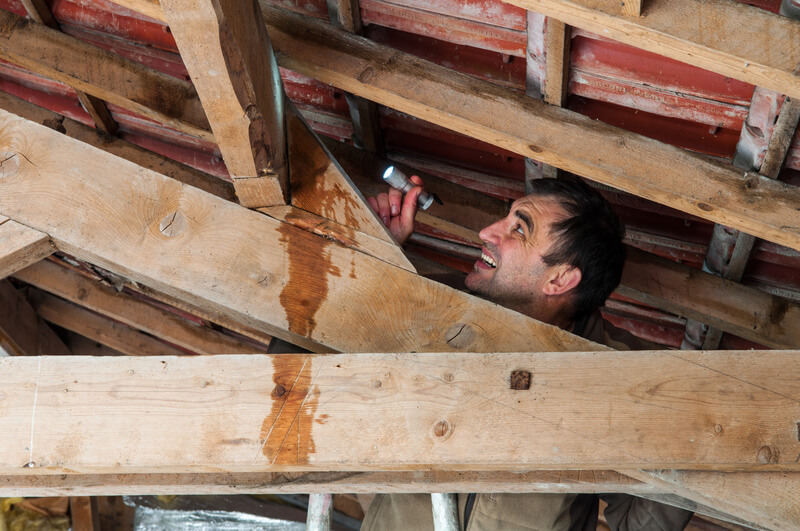 In addition to roof leaks, A1 Roofing Peterborough take care of any faults in your roof structure; ranging from missing or broken tiles and slates, to blocked guttrs. For over 10 years, A1 Roofing Peterborough have been involved in the provision of top quality roofing services to households, property owners, and estate developers in Peterborough. Our A1 Roofing Peterborough team is made of accomplished, certified roofers who are familiar with the most recent cutting-edge equipment and techniques in the trade. In addition to comprehensive industry certifications, A1 Roofing Peterborough have insurance to cover our clients and ourselves throughout projects. A1 Roofing Peterborough believe we are one of the best names to count on for reliable and unwavering roof installations, maintenance services, and other solutions in Peterborough.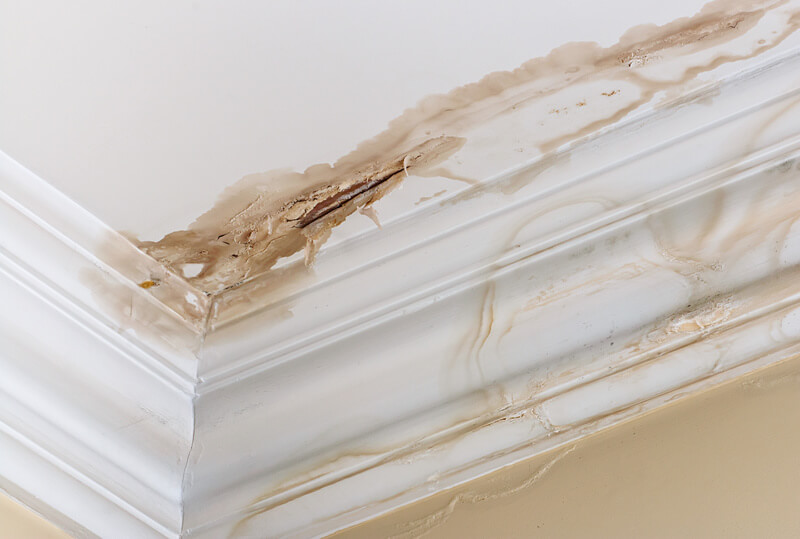 If You Discover Or Suspect That You Have A Leaking Roof In Peterborough, Don't Wait
To restore the comfort of your home, our services at A1 Roofing Peterborough are durable and flexible to fit your leaky roof needs. Additionally, we do roof replacements and every new roofing product we supply and install for replacement roofs has a 20-year guarantee. A1 Roofing Peterborough also provide a complete roof inspection at no cost, and give you a quote that offers the best value for money.
Our friendly and experienced team is available to listen to your complaints, and offer proficient and helpful advice. Call A1 Roofing Peterborough now on 01733 590134. You can also order a comprehensive estimate over the phone, or fill out A1 Roofing Peterborough simple web forms and you will get feedback shortly. Contact A1 Roofing Peterborough helpful and supportive customer service representatives on 01733 590134 for superior quality roof leak maintenance.
Do You Need Help ?
Call Us Now On
What You Experience When You Need Emergency Leak Repair Services For Your Roof In Peterborough
A roof leak is one of the commonest issues associated with roofing. Understanding some of the main causes of roof leaks in Peterborough will help you to trace the fault.This way, you can confidently contact and converse with A1 Roofing Peterborough team of adept and talented roof experts.
Slipped Or Broken Tiles Or Slates
Conversely, if the underlying material is continually laid bare in Peterborough, the pressure of intense rainwater could cause decay. This would give rise to roof leakage, and the roof would be unable to perform optimally. Given the pool of water around spots where the tiles or slates have slipped or are dented, a leak should be expected in Peterborough.
Failure Of The Roof Underneath
The roofing sheets and shingles form the only externally visible part of the roof in Peterborough. In reality, an additional layer of material underneath is fabricated to convey any leaks occurring along the gaps or joints between the sheets and shingles.
Broken Roof Links
Occasionally, your roof installer may perform a poor job in Peterborough, or there could be damages to the flashing at the junctions on the roof. Even the smallest damage in Peterborough can spread rapidly when copious amounts of water gain access to this area. In due course, this will make a roof leak.
All Types of Roofing Work Undertaken
Do You Need Help ?
Call Us Now On
Ice Dam Build-up
In regions that mostly have heavy snowfall, the cumulative weight of ice can dent the roof in due course. This would cause the defrosting ice to permeate into the cracks created as a result. Your leaky roof issues will be attended to quickly if you call A1 Roofing Peterborough team of experts in Peterborough. It doesn't matter what caused the leak. It is A1 Roofing Peterborough responsibility to find and stop it promptly. At our A1 Roofing Peterborough customer service desk, a team of friendly and supportive staff will respond to any issues you may have with roof leaks. They will provide excellent certified guidance. At no cost, A1 Roofing Peterborough will offer you quotations, and book roof repairs for you.customersWe are creating a roofing brand in A1 Roofing Peterborough that rests on the values of transparency, trust, and dependability. Our achievements speak for themselves. For over a decade, A1 Roofing Peterborough have been providing premium services, and we have outstanding employees, efficient work tools, full insurance and accreditation. We have positioned ourselves to be the trustworthy roofing specialists in Peterborough.